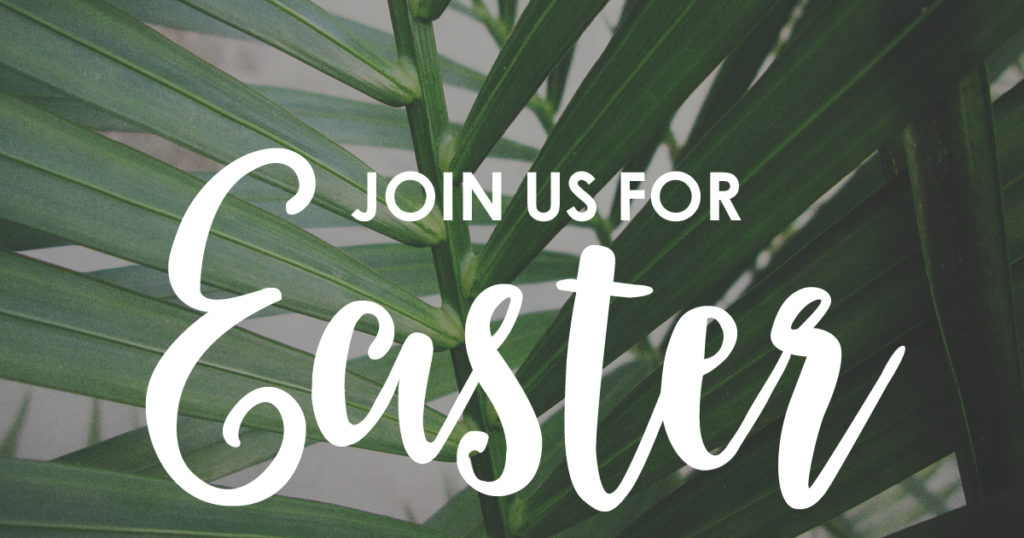 PALM SUNDAY | APRIL 14, 8:15, 9:30 & 11 AM | WORSHIP CENTER
Join us at one of our three Sunday services to celebrate Palm Sunday. Our children's choirs will perform at the 8:15 & 11:00 AM services and North Naples Kids will do the palm processional at the 11:00 AM service.  
HOLY WEEK COMMUNION | APRIL 15-19 | VILLAGE CHAPEL
Communion will be offered each weekday of Holy Week at 8:00 AM in the Chapel. All are welcome to attend and receive. 
MAUNDY THURSDAY | APRIL 18 | VILLAGE CHAPEL
Join us for a traditional worship service with communion and music at Noon in the Chapel.
SEDER MEAL | APRIL 18 | WESLEY GYM
Tickets are SOLD OUT! A highly anticipated evening every other year is the Seder Meal led by Pastor Sandy at 6:00 PM in the Wesley Gym. 
GOOD FRIDAY | APRIL 19 | WORSHIP CENTER
All are invited to a contemporary worship experience to remember Good Friday. Join us at 7:00 PM in the Worship Center.
HOLY SATURDAY | APRIL 20 | VILLAGE CHAPEL
Join us for an Easter Vigil with communion at 5:00 PM in the Village Chapel led by Pastor Sandy.
EASTER SUNDAY | APRIL 21
7:00 AM | Sunrise Service | Prayer Garden & Village Chapel
8:00 & 11:00 AM Traditional Services* | Worship Center
9:30 AM Contemporary Service* | Worship Center
*Early Childhood Programming Babies-Pre-K offered