North Naples Men are committed to growing deeper in their relationships with God and building friendships.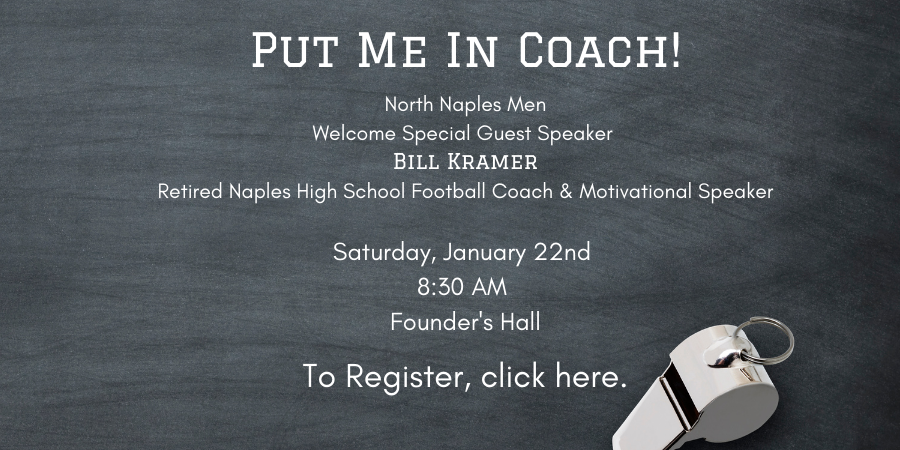 COMMISSIONS?  WHAT'S THAT?
In early 2020 we began the journey of rejuvenating the men's activities at North Naples Church.  Somehow, I got elected President.  I asked the Lord for guidance, and He reminded me of "the 3 ships and ME".  What the heck is that you might ask – rightly so!
In the book "The Purpose Driven Church", Pastor Rick Warren, the author describes the functions/purposes of a healthy church:  worship, discipleship, fellowship (the 3 ships), Ministry and Evangelism (ME).
The way we are integrating this concept at NNMM is by having leadership opportunities under the names we selected as commissions: worship, education, social, service and communications.
As leaders are identified and participate in each area, we will advance our mission of "helping men grow in Christ and helping others know Christ".   Where do you fit in?  There is ample opportunity for you to serve.  We invite everyone interested in leadership to join our leadership/board meetings on the 3rd Tuesday night at 7pm of each month.  We are building the future so come and lend your time and talent to our mission.
Peter Pytlik
North Naples Men meet for a prayer breakfast every Thursday at 7AM. Below please find  a summary from this week's conversation.
You can join the conversation by contacting Pastor David Ames: 239-450-1429.
The Bible says to not worry about material affairs, but to trust God. Jesus said, "Look at the birds of the air, that they do not sow, nor reap nor gather into barns, and yet your heavenly father feeds them." Mat 6:26
Tony Evans points out that "A bird cant just sit on a branch with it's beak wide open waiting for God to drop a worm down from heaven."
God provides all we need but we must go and get it. Even manna from heaven had to be gathered. And gratitude brought blessings but greed made it rot.
Give us this day our daily bread. – Matthew 6:11
Lord God, You provide each day our daily bread. Let us gather gratefully and with a pure heart.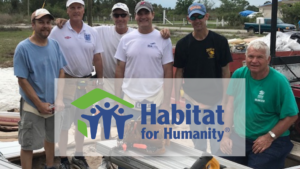 Habitat Build 
North Naples Men serve together the third Saturday of every month building homes with Habitat for Humanity.
For more information on getting connected to the United Methodist Men and/or North Naples Men, please email Pastor David Ames.
2021 Catch and Serve Event!