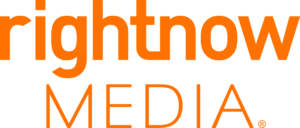 RightNow Media is a digital library of over 20,000 video resources for adults, students, and kids, and North Naples Church is excited to be able to offer it to our church for free!
Click the button below to access RightNow Media and set up your free account.
Not sure how RightNow Media works? Check out this great video on the basics of using and navigating this great online tool:
Summer Self Study Challenge

Join the North Naples Church community this Summer as we explore online discipleship through RightNow Media!
Choose from one of four short studies and ask a friend to join you through a self-paced online Bible study curriculum. Interested in following Paul's travels or seeing the Holy Land? Looking to expand your understanding of prayer? Need to remove unwanted stress and learn to focus on God? We've got great studies picked out for you to enjoy at your leisure.

Fore more details on how to set up your FREE account on RightNow Media, see the videos above!
2022 Study Groups

Everyone has a Next Step for their life and faith journey. We invite you to take your next step and grow in faith by becoming involved in a Study Group here at North Naples Church. Our Study Groups are designed to help us grow in our relationship with God and connect with people. It is a place where we can surface our questions about faith, build intentional relationships and grow spiritually through study. See our complete listing of groups below and register online at the link to each group. If you have questions, please contact Cindy Bledsoe at cbledsoe@nnchurch.org or call 239-593-7600 ext. 216.